During these uncertain times, golf has awoken as one of the few sport activities that offers relative safety and relief from boredom due to the Covid pandemic. Life is continuing to return to normalcy and a booming holiday season is just around the corner.
The September numbers are in and Golf Datatech is reporting almost a 26% jump in rounds played, versus a year ago. Percentage-wise, this is the largest YOY increase so far and represents about 12 million incremental rounds.
Golf retailers are having extremely successful times, primarily because of increased rounds of golf, and for some people having more discretionary income due to working from home and eating out less.
This holiday season should be one for the record books, so here are some of my favorite products that any golfer will enjoy.
Callaway Jaws Raw Wedges
Decisions, decisions. There are many excellent wedges available in today's marketplace. All golfers should, in my opinion, spend extra time in finding wedges that will lower their score. To this end, I highly recommend Callaway's new Jaws Raw wedges. These are the dart throwers of your dreams!
Callaway's new and good looking Jaws Raw wedges have been designed for those golfers looking for a little confidence boost around the greens.
Crafted by Roger Cleveland, Jaws Raw features the most aggressive grooves in golf, now with a raw face that promotes maximum spin. For the first time ever, Callaway is bringing tungsten technology to a wedge for a weight balanced club that offers both feel and control.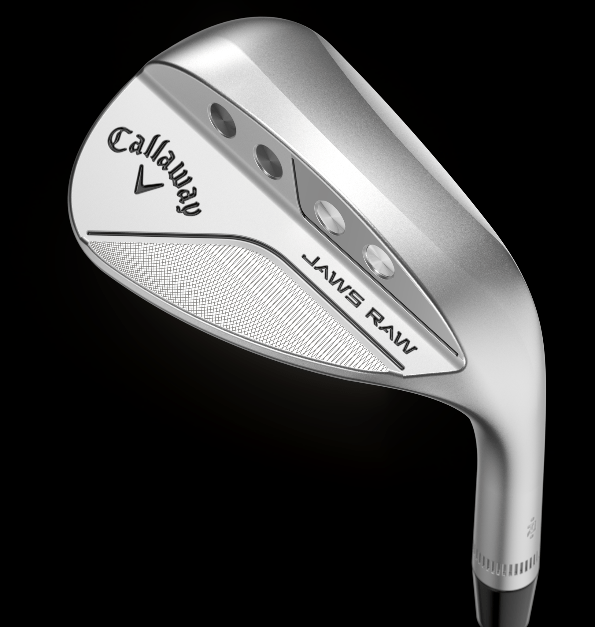 Jaws Raw also includes the all-new "Z Grind" that Roger developed as a more forgiving shot maker's wedge. It's one of four updated grinds available in the new line, which includes 17 loft/bounce combinations and two stunning finishes to fit a wide variety of wedge needs, starting with Callaway's brand new, tri-level sole Z Grind Lofts of 58° and 60° with 8 ° bounce, standard S Lofts of 48°, 50°, 52° ,54° ,56°,58°, 60° and 10° bounce, wide sole W with lofts of 50°, 52°, 54°, 56°, 58°,and 60° with a 12° bounce, and high bounce X grind with lofts of 58° and 60°, and 12° bounce.
The Pitch, Gap, Sand, and Lob Wedges have been meticulously crafted to enhance their specific performance benefits. Tungsten is in a Callaway wedge for the first time ever on the sand and lob wedges, to center the CG position for control and feel. Variable length hosels are engineered to control trajectory while enhancing forgiveness.
According to Roger Cleveland, Callaway's chief engineer, "The spin you get from the JAWS Groove is remarkable! It's all about the trajectory and control from the added spin – JAWS is absolutely the perfect name". Razor sharp grooves to promote a controlled "one hop and stop" trajectory.
There is a new raw face, where Callaway removed the plating, which allows for rusting over time in the scoring zone, while maintaining the premium look throughout the rest of the clubhead. The wedges feature Offset Groove-in-Groove Technology where positioning the milled micro-grooves at a 20° angle promotes added spin on chips, pitches and lob shots. A muted toe pad on the face reduces glare at address.
$179.99
Odyssey Tri-Hot 5K Putter
Odyssey developed the Tri-Hot 5K putter with an audacious goal, to introduce a new blade putter construction that outperforms a mallet, in a classic shape that the best players on TOUR love. They've moved the CG positioning forward and leveraged new materials in ways that have never been realized in a putter.
Our testing group was enamored with this putter. With a combination of great aesthetics and performance, simply put, 90% of the group were ready to switch to the Tri-Hot 5K.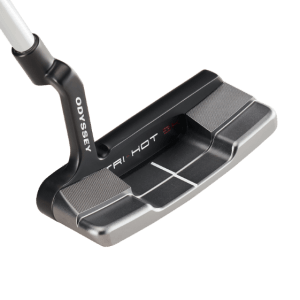 Odyssey Eleven combines the legendary White Hot insert, still the #1 insert on Tour, with our major-winning Stroke Lab shaft to improve the consistency in your stroke. This unique head shape delivers the outstanding MOI properties that you would expect from a mallet. However, this shape uniquely combines a more forward CG positioning that delivers the tight dispersion of a blade for putts that stay on line.
www.callawaygolf.com $399.99
Whiskers Laces and Socks
A great gift idea for any occasion.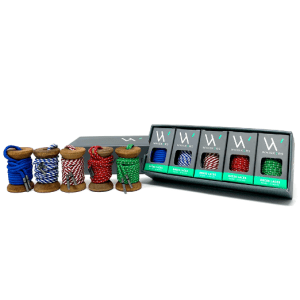 Nobody sells quality or unique shoelaces! The laces that do come in men's and ladies' shoes are all the same. Rather Boring…
With Whisker Laces you will not only enjoy switching your laces out every so often, but you will stand out, and your day will be brightened!
Team Colors, Pride Laces and Americana Laces collections are really great and ideal for somebody who has everything. ($14.99). Whisker Laces are available in different lengths.
Whiskers recently introduced their sock range ($17.99) and here as well, the color range is exciting and works well with the laces.
The Professional Golf Teachers Association of America – PGTAA
Become a PGTAA Professional Golf Teacher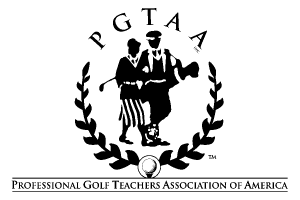 Isn't your spouse always telling you how much they love golf, have the knack for teaching golf, especially kids, and would like to change their life's direction?
Well, now they can, by enrolling in the PGTAA's Home Study Course or On Site school. The Professional Golf Teachers Association of America has been certifying both men and women golf teachers since 1997.
Amongst its many graduate members are the likes of Gary Gilchrist, Mark Immelman and Michael Kletz, all who are very highly regarded, both for their teaching skills and clientele. PGTAA graduates can also be found at many well-known golf courses, such as Pebble Beach and Torrey Pines and at many universities, such as Columbus State, GA, Waynesburg University, PA and Brevard College, NC to name a few. I am personally involved with the PGTAA.
For more specific details visit www.pgtaa.com
$995.00 Home Study Course $2,495.00 On Site Course
Tour Edge Exotics C722 Fairway Woods
David Glod is a club designing master craftsman who introduces amazing golf equipment that both pros and regular golfers love to play.
His new Exotics C722 is delighting PGA Tour Champion's players with numbers heretofore unseen.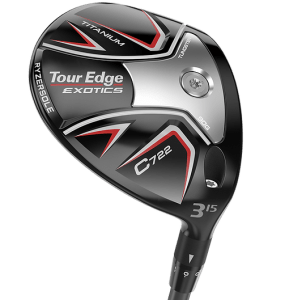 This fairway wood is exceptionally versatile, extremely easy to hit, has great results from mishits, and is a super long. The generous forgiveness of the Diamond Face VFT creates full face forgiveness and amazing ball speed. The Diamond Face VFT is made up of diamond shapes of variable face thicknesses behind the face. There are 61 diamond shapes that function as mini trampolines, comprised of seven different thicknesses in an interweaving pattern.
The face thickness of the new Diamond Face VFT is thinner and extends further out to the heel and toe of the clubhead, dramatically increasing ball speed on off-center hits while also greatly aiding forgiveness on these strikes.
The adjustable hosel allows golfers to adjust the loft +/- 1.5 degrees up or down. With three lofts being offered (13°, 15°, 18°) the 722 delivers a loft range of 11.5 degrees to 19.5 degrees, while various alternate settings afford lie angles from 56 degrees to 59 degrees.
RyzerSole Technology – The RyzerSole on the C722 fairways combine three distinct features; an unprecedented 90-grams placed as low as possible in the sole of the clubhead (80-permanent Tungsten weight and a 10-gram adjustable weight) as part of a sole rail that extends from leading edge to trailing edge.
These three design elements make up the new RyzerSole that produces a super-low and forward CG, high-launching shots with amazingly low spin rates, decreased turf interaction and maximum ball speed off the face.
Full Titanium Face & Body/100% Carbon Crown – The compact profile and deeper face of the C722 were designed with the competitive player in mind, as was the full one-piece 6-4 Titanium body and face and a 100% Carbon Crown. The Titanium face and body of the C722 Fairway Metal merged with an all-Carbon Crown providing the ultimate in power and feel.
Fujikura Ventus and Tensei shafts are the stock shafts.
$299.99 www.touredge.com
One of the better putting training aids on the market is the SlingShot Lights-Out Putting System.
Tony Bush, the owner, inventor and sales maven hardly sleeps, I assume. Aside from being obsessed with improving your putting specifically, he is a really "neat guy" period.
His new iNLiNE putting aid combined with his already existing Lights-Out portable system, will definitely move you up the scale of becoming a very proficient putter.
The iNLiNE targeting and putting model WILL perfect your aim, putter face alignment, eye position (with the hatch marks that frame the ball), club path and line – the main keys in putting. You just focus on distance control.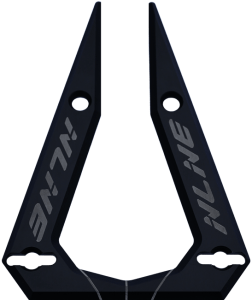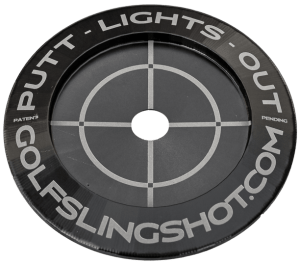 The elegant looking unit is CNC milled from an aluminum billet, which is then hard anodized and laser etched. You can request the graphics of your choice which makes them great for corporate hand-outs or gifts. Bulk pricing is available.
The unit has both an adjustable putter gate and an adjustable width ball gate for players of all skill levels. The patent pending design enables you to place your putter and ball directly on the green for real playing conditions. You simply position, raise and/or lower tees to adjust the challenge. Take my word, it is going to take a lot of focus to get to "make putts" on a consistent basis.
Combined with Tony's Lights-Out portable 4" in diameter CNC milled alloy moving "hole" that actually captures the ball, completes the system. Either unit can be used singularly depending on your needs, time and proficiency. This unit can also be laser etched with any logo or motto.
Needless to say, the system's parts can be used indoors and outdoors, individually or with a group of fellow friends or competitors. Make up your own personal challenges or games to take the boredom out putting practice.
Our testing group was enamored with the system and what it could do for their putting. The system takes up minimal space and is, of course, very durable.
$59.00 for the Lights-Out model $150.00 for the iNLiNE model
I would be remiss if I did not mention Tony's long time successful SlingShot swing trainer. All these practice tools can be seen on www.golfslingshot.com
Brava Shafts
Barney Adams and his Breakthrough Golf Technology shaft company, not satisfied with just their new putting shaft, the one that returned the club face to square at impact for consistently straighter putts, have now introduced the BGT BRAVA Driver Shafts and the ZNE premium wedge shafts.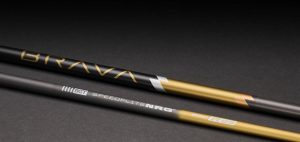 The BRAVA driver shaft is a lightweight shaft that delivers the power, tight dispersion, and consistency to perform shot after shot regardless of swing speed or driver model.
It was designed for maximum ball speed and smash factor because it delivers more center strikes and a better face angle.
Designed with exclusive Speedflite NRG technology and built with proven and premium Toray carbon fiber technology, resulting in 10x the strength of steel at a fraction of its weight. This translates to less energy needed when swinging and results in an exceptionally stable driver head for more distance & tighter ball dispersion. In a nutshell, this technology minimizes lag to allow the ball to explode off the face. Slower swing speeds will definitely benefit in the distance category with the Brava.
The BRAVA shafts feature mid-high trajectory and mid-high spin. Of note is that these shafts are also slightly counterbalanced; and as such will play 1-2 swing weights lighter than other non-counterbalanced shafts.
Our testing group overall, found the shaft has a nice controllable feel, a noticeably higher launch angle, and higher ball flight – just the ingredients you need for more distance. Their average gain in distance was 15 yards. It is a very consistent performing shaft and could be a valuable add-on to many of the top driver brands to get more horse power to these new clubs. The Brava shaft is 7 yards longer than a Tensei shaft and 10 yards longer than an AutoFlex shaft as well has having tighter dispersion numbers than either of these shafts.
BRAVA Driver Shafts are available in weights from 46 to 55 grams and are available in 46-inch lengths. These light weight shafts are designated by flex and estimated swing speed:
| | | | | |
| --- | --- | --- | --- | --- |
| Driver Shaft Model | Flex | Weight | Trajectory | Spin |
| BGT BRAVA 75 | A | 46 gram | mid-high | mid-high |
| BGT BRAVA 85 | R | 50 gram | mid-high | mid-high |
| BGT BRAVA 95 | S | 54 gram | mid-high | mid-high |
| $399.99 | | | | |
ZNE™ Golf's First 2-Piece Premium Wedge Shaft from BGT
Four years ago, BGT revolutionized putting with its line of Stability Shafts for golfers of all handicap levels by returning the club face to square at impact for consistently straighter putts. Now the new ZNE™ Wedge Shafts will do the same for your short game. ZNE™ is built with patented technology, works with any wedge brand, no practice is required and they deliver incredible performance.
Versatility & Shot Performance comes from 3 weights – 90 gm, 115 gm or 130 gm for optimal feel, control and consistency. Black Ceramic Dura-Coated Tips provide durability and no line.
Proprietary Coupler
Designed with internal micro-barbs to ensure a virtually unbreakable bond between graphite and steel.
Ultra-Rigid Stiffness Stack™
This Stiffness Stack™ is 2.5x stiffer than a traditional wedge shaft and allows the kickpoint to be optimized for the perfect launch and trajectory.
Testing shows the patented design of the ZNE™ Wedge Shaft redirects energy so efficiently over steel that:
92% of golfers showed better distance control
Over 90% had tighter dispersion
100% of golfers tested said it felt better than steel
Tested to withstand all types of turf conditions, players and swing speeds


$179.99 www.breakthroughgolftech.com
SQAIRZ SPEED Mesh Shoes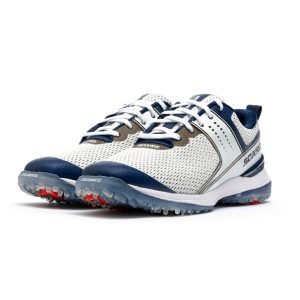 SQAIRZ is the fastest growing golf shoe brand and the first golf shoe designed to increase distance, balance, stability, and speed. SQAIRZ's patented square toe box design, spike positioning, specially placed comfort padding, Sta-Put laces, and other performance innovations have been proven to improve golfers' positioning, biomechanics, comfort, balance, and stability.
SQAIRZ provide your foot with enough space for your toes to spread naturally. All other golf shoes angle your toes to the center of the shoe, reducing balance and stability.
These innovations help golfers to consistently achieve greater accuracy, as well as increased ground force connection and swing speed for greater distance.
Talk about "disruptors" in the golf shoe business and SQAIRZ will always be mentioned immediately. Created by Robert Winskowicz and endorsed by Sir Nick Faldo and PGA Tour player Wes Straka, these shoes are, especially the new SPEED Mesh shoes, one of the most comfortable golf shoes available. If you are a walker, these shoes are going to make your round that much more enjoyable.
SQAIRZ's innovative Mesh design solves the problem and integrates the midsole, outsole, and heel stabilizer to provide the structure needed to channel the ground force and optimize swing speed.
This is so much to be said about their support, toe box, and stability. They are really remarkable. These shoes are without doubt the most comfortable and supportive shoes I have ever used!
All models have Sta-Put laces and Pivix Softspikes and come with a 30-day money back guarantee.
$199.97 www.sqairz.com
Logo Chip Business Cards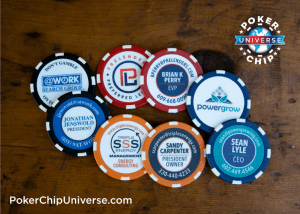 I use these logo chips for the PGTAA, PGA Tour players and for my golf writing business cards. Of course, I also use them as ball markers
The response is always complimentary and golfers are enamored with the chips. These logo chips are so cool!
As a holiday special ask for the FREE 100 chips when speaking to Mike.
Why continue handing out paper business cards when business card chips can be all in 1?
Your Business Card
Golf Ball Marker for Clients
Tee Gift to Sponsor Golf Tourneys
Event Giveaway
Magnetic Chips for Advertising (only .20 more)
Promo- Redeemable Coupon Chips
Call or email Mike Blake (mike@logogolfchips.com) and mention my name.
Happy shopping, happy holidays and enjoy your new toys, equipment and clothes!
Barry Lotz, J.D., Ph.D. is the director of the Professional Golf Teachers Association of America. He is a member of the Golf Writers Association of America, the California Golf Writers Association, and serves both as a Consultant and Mediator to the golf industry. He is also the author of numerous books, including "333 Best Web Sites for Golfers", "How to Build Business Relationships through Golf" which is in the Top Ten Golf Business Book's bestseller list. His latest book," The Right Mind for Golf is now in its 12th printing. He currently works with 14 Tour Players on mental coaching and scoring techniques.
He can be reached at www.pgtaa.com or drlotz@cbsgolf.net
This entry was posted on Saturday, November 12th, 2022 at 1:57 pm and is filed under Golf Equipment Reviews. You can follow any responses to this entry through the RSS 2.0 feed. Both comments and pings are currently closed.